Welcome to the Asma's Montessori website.

Introduction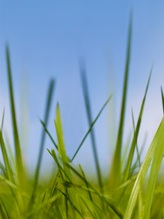 We hope that your association with us will be enjoyable and productive. We shall do our utmost to ensure your child is happy and achieves his/her full potential, both academically and socially. We aim to deliver high quality education within a caring and disciplined environment. Education is most successful where there is a strong partnership between home and school. We hope also that this site will give you useful and important information as well as some helpful impressions of the school.
The school believes in the Montessori Principle which is children learn best when they are practically working with the material. Every child goes through the Four Stages of Learning, which are the 'Exposure Stage', 'Guided Learning Stage', 'Independent Stage' and finally the 'Mastery Stage'. Some students go through them faster than others. But in order to make all students succeed through these stages we help them learn through material. This requires time to practice. In order to maximize teaching time in class the children will not waste time in copying from the board the lesson which requires memorization. With this in mind a website is being set up for parents and teachers of all grades. Monthly Newsletters, topics taught throughout the year, spelling test etc will be posted on this site. Children can refer to the website for lists etc. This will eliminate the errors made when copying from the board. Besides being eco-friendly parents will be able to keep track of what is being taught and thus better help their children. The website overall will also improve communication between teachers and parents.

Registration Policy
Admission